by Nancy Jainchill
"Darkness cannot drive out darkness; only light can do that. Hate cannot drive out hate; only love can do that." —Martin Luther King, Jr.

A STEAMY SUMMER DAY IN AUGUST 1964, ON MY WAY TO visit family for a cookout in the suburbs, I fell in love with Andy Goodman. Reading about his death, I developed a crush on him: dead as he was, he was the kind of boy I wanted. I fantasized what his lips might feel like against my own, how his heart might sound, how his hand might fit into mine. Being dead, he was perfect. If I had that kind of boy, maybe I would be that kind of girl. Turning seventeen, I wanted to change the world same as he did—except I wanted to risk my life and live.
Riding the Harlem and Hudson suburban line from Manhattan to White Plains, it was Andy and me. Except it wasn't. Instead, I was seated next to my mother and not next to Andy. My father sat behind us with the bags of rugelach pastry which we always brought, chocolate and cinnamon from the C & Bakery on Broadway, the train rocking and clacking against the tracks. As I read the newspaper articles which described how he'd died—how they found his body along with those of the two other civil rights workers, buried in an earthen cattle-pond dam, I could picture all three of them wrapped in brown swill. journey suddenly felt surreal, wrong. How could I be going t cookout, even reluctantly—when Andy was dead, and I wasn't?
A commuter train, the cars were old and the seats swathed either in a heavy, dark red vinyl, or like the one I was on, a basket weave kind of covering. When I sat down it creaked, and then whispered as air let out as my weight settled in. The weave was cracked and broken and jabbed my thigh. That August day was hot enough that sweat sealed me to the seat and I had to peel myself off, my skin sucking and resistant as I lifted each leg. Riding the train, the rhythmic click clacking of the wheels was soothing. The abrupt interruption by the sudden whoosh of an oncoming train on a neighboring track jarred me and I momentarily lost touch with Andy. As the train lunged by me, my eyes returned to the newspaper.
His face stared out at me from the front page. Andy's image, along with that of Mickey Schwerner and James Chaney, was a small rectangular picture—like the ones you might take—four for a quarter—in a photo booth at the 5 and 10 Cent store with a friend on a Saturday afternoon. Andy's eyes were shaded by thick, dark eyebrows, and his lips were parted, hinting at a smile.
I knew that he'd grown up on the upper West Side of Manhattan, just blocks from where I lived with my family. He lived at 161 West 86th Street and I lived at 161 West 75th Street. I held onto that coincidence. He was a student at Queens College, a volunteer for Freedom Summer. He'd arrived in Meridian, Mississippi, only twenty-four hours before starting out on the trip with Schwerner and Chaney.
I envied the excitement he must've felt, the sense of purpose tinged with tension. I imagined him cracking jokes with the others because that's what you do sometimes to relieve anxiety. He was armed with $500 in case he was arrested and had to bail himself out of jail. Even though he listened to stories of beatings and shootings and bombings, even though they were warned that they could be killed, he must've thought "not me." That's what we tend to think, don't we? I doubt he expected to die. That doesn't happen to twenty-year-olds.
For all I knew, his family bought rugelach at the C & 1, Bakery. The closeness of our childhoods made his death familiar. I felt like I knew him—and that I should've been there. He should've been sitting by my side, the two of us on the way to somewhere, together. It didn't make sense that just a few years older than me, he was dead, while my body swayed back and forth, in time with the rocking of the wheels on the track.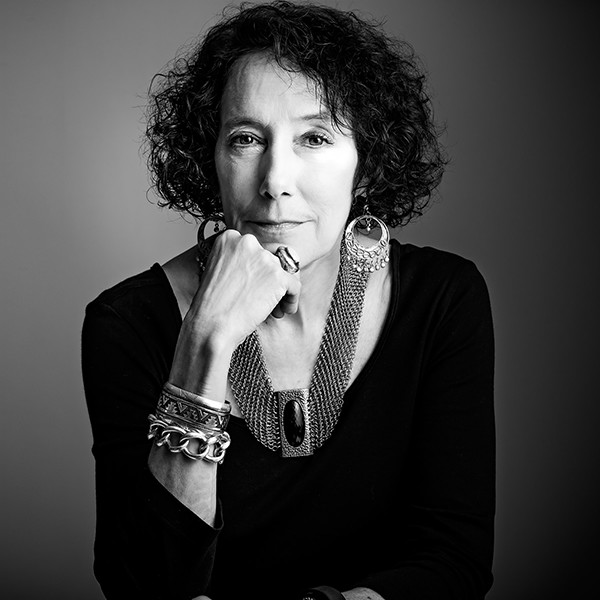 NANCY JAINCHILL currently takes on issues of sexual justice– writing about the relationship between feminism and pornography, and the opportunities for modeling gender parity in the adult entertainment industry. Her newest work appears in Entropy Magazine, Medium, and The Fanzine.