Review by Derek Berry
When a character in Ashleigh Bryant Phillips' debut story collection Sleepovers describes her father's drink-of-choice as "Crown and Mountain Dew from his special shrimp cup with the little pink shrimp shaking his booty on it," I understood I was reading a writer who knew her subject intimately. I understood also that, in the near future, I would try that particular cocktail for myself. Sleepovers is a personal, moving, and strange God shot of a book, the kind of stories Dolly Parton might have told if she had an MFA in creative writing from University of North Carolina, Wilmington. 
In Sleepovers, winner of the C. Michael Curtis Short Story Book Prize judged by Lauren Groff and published by Hub City Books in Spartanburg, South Carolina, Ashleigh Bryant Phillips paints portraits of folks from a fictionalized version of Woodland, North Carolina. A familiar South, not coastal and regal, not mountainous and storied, but rather just plain rural. The place between here and there, the town on a hardly used highway populated by people with stories to tell. Bryant's stories are funny and heartbreaking and strange and true, but she does not pity her characters. Even in tragedy, they keep their dignity.
The stories in Sleepovers are those someone might tell you about a stranger while sitting on the porch of a funeral home. The tales are often expansive, like "Charlie Elliot," which follows the life of a man with cerebral palsy from childhood to death, and idiosyncratic, like "Jacuzzi" Even when the stories offer only a glimpse, they feel sprawling in their implication. Phillips has a knack for juxtaposing factual sentences in such a way that their combination reveals something deeply moving.
Here's a passage from the story "Uncle Elmer," wherein we receive a litany of details about the eponymous Uncle:
"He fought in World War Two, got married and had two children: one became a jewelry thief, and the other one married a woman who believes Jesus had blue eyes. He lived in Virginia Beach and he drove with one foot on the gas and the other on the brake pedal. He wore shirts that showed his chest hair— it was black."
What makes these stories feel capital-T truth is that Phillips puts skin in the game. Some of the stories border on autobiographical, at least emotionally, which provide a kind of resonance that make the narratives of "The Hunting Lodge" and "Shaina" hurt like a nail through the foot. But truth doesn't just lie in the broad emotional arcs of the stories but also in their details.
The best stories in the collection might also be the darkest. The secret of a young mother who has come to live in the barn of recent college graduate in "Country Woman". The shock of a neighbor boy's unspeakable act in "An Unspoken." In these stories, Phillips verges on plunging us into the gothic, but the stories are never overly violent. They are not, as has become tradition in southern books that seek a kind of seriousness among non-southern folks, "gritty.
These characters are engaging, the stories tense and palpable, without resorting the mainstays of contemporary southern literature— meth in the trailer park, the indignant racist, bloody spectacle, and other rural-noir tropes. The engines of these stories are rarely violence, at least not an overt violence, but rather proximity, intimacy, the bonds of kin and closeness. The dissolution of a marriage in this small town might be treated with the same seriousness as the divorce of a New York couple. In her 2009 TED talk, Nigerian novelist Chimamanda Ngozi Adichie warned of the danger of a single story— how our misunderstandings of a region or culture might be shaped by a sole, incomplete narrative. To tell the story of the South is not tell just one story, but several; to tell the story of any one place in the South requires more than one story as well. Bryant offers us twenty-three.
"Sleepovers" captures the weirdness of the South without condemning or romanticizing or exploiting the people who live there.  Phillips seems to mean only to prod the reader and remind them, "These people have stories worth hearing. So sit down. Listen."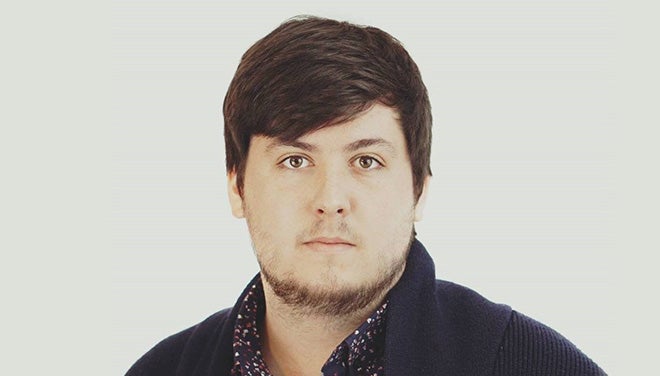 Derek Berry is the author of the novel "Heathens & Liars of Lickskillet County" (PRA, 2016). They are the recipient of the Emrys Poetry Prize, KAKALAK Poetry Award, & Broad River Prize for Prose. Their recent work has appeared in Gigantic Sequins, Beloit Poetry Journal, Yemassee, Taco Bell Quarterly, & elsewhere. They live in Aiken, South Carolina, where they work at a Cold War Historic Curation Facility. Their work can be found at derekberrywriter.com