Hi! My name is Kelly Esparza and I manage Free State Review's Community Bookstore. Here, we offer links to recent books published by our contributors. I am a recent graduate of the University of Arizona, where I worked for Sonora Review. As the new Publications Intern at Free State Review, I'm looking forward to adding everyone's books as soon as you can write them. Remember – when you buy any one of us, you help all of us.

The Perpetual Motion Machine
by Brittany Ackerman
Red Hen, 2018
"Full of hard-won wisdom, beautifully written and deeply moving, The Perpetual Motion Machine is an exquisite chronicle of family and trauma and hope and longing, and announces Brittany Ackerman as an exciting new voice in letters."
— Alan Heathcock, author of VOLT and 40
My Friend Ken Harvey
by Barrett Warner
Publishing Genius, 2014
Winner of The Chris Toll Prize
"This is now one of my favourite books. Comic timing spot on. Accessible and expansive. It is very generous. I needed this generous. Big heart big mind big space. A very good journey with lots of interesting friends!!! I rode three times in a row!"
—Marcus Slease, via Goodreads

Walking with Eve in the Loved City
by Roy Bentley
University of Arkansas Press, 2018
"In Walking with Eve in the Loved City, the reader accompanies Roy Bentley through an idiosyncratic retelling of history and a harrowing examination of the poet's own life. Bentley's relatives, his father and namesake, and his grandmother Potter appear alongside Robert Plant, Shelley, F. Scott and Zelda Fitzgerald, not to mention Eve, who appraises the poet 'like a sales rack.'"
—Al Maginnes, author of The Next Place

The Liberty Hyde Bailey Gardener's Companion Co-edited by John Linstrom and John A. Stempien
Cornell University Press, 2019 
"This earnest collection will likely introduce Bailey's name to a new generation of gardeners and reacquaint older ones with the ideas of a justly celebrated master." – Publishers Weekly

With A Polaroid Camera by Sarah Dickenson Snyder
The Mainstreet Rag, 2019
"Sarah Snyder's With a Polaroid Camera's elegant attention to "small seconds" gives us paths opening to sun glinting on both foxes and diamonds." -Jill McDonough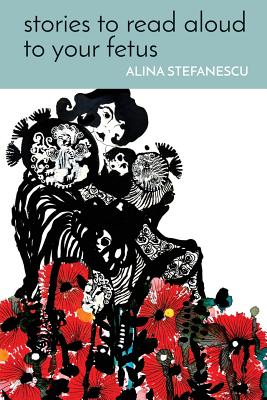 Stories to Read Aloud to Your Fetus by Alina Stefanescu
Finishing Line Press, 2017
"I can say this unequivocally—that Stories to Read Aloud To Your Fetus is one of the best poetry books I have read in the last decade – or more. Alina Stefanescu is a major talent and a new voice to rank alongside that of Anna Akhmatova, Sylvia Plath, and Anne Sexton." –Sue Brannan Walker

Twine by David Koehn
Bauhan Publishing, 2014 
"David Koehn's imagination, rambunctious and abundant, keeps its footing: a sense of balance like his description of fishing: 'Feeling the weight . . . of the measurement of air.' That sense of weight and air, rhythm and fact, the ethereal and the brutal, animates images like boxers of the bare-fist era: 'Hippo-bellied/And bitter, bulbous in their bestiary masks.' An original and distinctively musical poet."  —Robert Pinsky

The Light in the Film by Jordan Smith
University of Tampa Press, 2011
"How do you know when what you have in your hands is nothing ordinary, but, just possibly, a great book? Such decisions are always made by others when we are long gone. We can just wonder. But these poems have the right qualities, the ones that last: lines that each stand on their own, sentences from the Adirondack backroads to the high cultures of America, Europe, and the world beyond. Then there is the un-intimidated search for what will suffice for us here . . . what must, because there isn't anything else, do for now." -Adrian Fraizer, National University of Ireland, Galway

Nights I Dreamed Of Hubert Humphrey by Daniel Mueller
Outpost19, 2013
"Daniel Mueller is a true American original, his raucous, ribald vision (call it sub-division surreal) at once chokingly funny, and fiercely felt. These stories move from gut-busting to gut-churning to gut-wrenching in the blink of an eye, uncovering along the way the tender in the grotesque, the lovely in the lurid, and the soul in suburbia." – Peter Ho Davies, author of The Welsh Girl

Suspension by Paige Riehl
Terrapin Books, 2018
"Though the book is called Suspension, there is no hesitation here in how Paige Riehl describes the complicated, outrageous, glorious, and grief-stricken world in which we all live. The subjects are varied–love, children, illness, travel–but the voice speaking the poems goes unfailingly to the challenges of our 21st-century western world…"
-Jim Moore

Red Clay Journal by Harold Whit Williams
FutureCycle Press, 2018
"In the particular lies the universal, and RED CLAY JOURNAL, Harold Whit Williams' finest poetry collection yet, captures the fleetingness of life with an Eastern eye and a Southern drawl. The moments he distills are inextricably connected to his time and place—Alabamian adolescence, bittersweet odes to lost loved ones and landscapes—but they could be any and all times and places."

The Uncanny Valley by S.W. Campbell
Shawn Campbell, 2017
 "It's a magnificent, gripping tale, one which you will find yourself hard-pressed to put down." – Seattle Book Review

At the Foot of a Mountain
Old Seventy Creek PR, 2018
"For his second collection, At the Foot of a Mountain, Kevin J. McDaniel's speakers wrestle with what feel like traumatic moments, moments (big or small) in a person's life when he or she believes an "entire mountainside" will come crashing down, as the speaker laments in the chapbook's title poem, "At the Foot of a Mountain." Nevertheless, by the end, readers are encouraged by the speaker's hope in a rebirth: "but I know spring/will come again on wings/of a gentler breeze that uplifts/saplings rooted sideways/in moonmilk underground."

Risk Being/Complicated: Poems by Devon Balwit, Inspired by the Collage Art of Lorette C. Luzajic 
CreateSpace Independent Publishing Platform, 2018 
Devon Balwit, from Portland, Oregon, is the author of numerous chapbooks and collections. Her individual poems can be found in both print and on-line journals. Lorette C. Luzajic, from Toronto, Canada, is a writer and artist. She has shown her work in Scotland, Australia, Indonesia, Tunisia, and Mexico. Visit her at www.mixedupmedia.ca.

Alice and the Wendigo by Sheldon Lee Compton
Shivelight Books, 2017
"Wild as a charging boar and tender as a raindrop, Sheldon Lee Compton's Alice and the Wendigo is a surreal sleepwalk through a world in which love is a storm and death is a question. It will wake you with a jolt." 
– Meredith Alling, author of Sing the Song

To Tracy Like/To Like/Like
by Tracy Dimond
Akinoga Press, 2019
A long-form meditation on the ramifications of existing as female-bodied (and bodied in general) in contemporary society. It explores the ubiquitousness of sexism, fears about vulnerability and health, and the political act that is simply staying alive.

The World Pushes Back
by Garret Keizer
Texas Review Press, 2019
"The World Pushes Back provides a refreshing surprise in every poem: one reads the deftest of sonnets, say, just before a long free-verse meditation. Of course I'm not talking of technique alone. Ignoring the trendy, Garret Keizer unflaggingly (and only) offers things that matter: love, both erosand agape; anger at social injustice–without facile judgment and with earnestness and wit. A long time coming, this is a breathtaking poetic debut."—Sydney Lea, Vermont Poet Laureate (2011–2015)
"""

The Muddy Season by Matthew Raymond
Black Lawrence Press, 2016
 "Matthew Raymond's The Muddy Season is a beguiling and prismatic gem of short fiction, yet bursting with a novel's share of action, drama, pathos, and idea. In it, Raymond has precision-extracted the best of Cormac McCarthy and Graham Greene and injected the resulting mixture into a universe out of Kafka. Painterly, structurally inventive and darkly moving."
—Adrian Van Young, author of Shadows in Summerland and The Man Who Noticed Everything 
The Good Girl Is Always a Ghost
by Anne Champion
Black Lawrence Press, 2018
"A woman's smile / can be a muzzle." With shocking dexterity, Anne Champion invokes the voices of her foremothers. Like Florence Nightingale, we must become "everything." Like Sylvia Plath, we should aspire to be "the most terrible thing" until the good girl/bad girl binary collapses, until we are whole. Champion's poems urge us to wake up, to check our pulses, that the "good girl" has already died—and this is the book that buries her."
—Brandi George, author of Gog
Pugilistic
by George Guida
WordTech Editions, 2015
 George Guida is the author of eight books, including The Pope Stories and Other Tales of Troubled Times, four collections of poems–the forthcoming Pugilistic and The Sleeping Gulf, along with New York and Other Lovers and Low Italian–and the novel Letters from Suburbia. His work has appeared in many journals and anthologies. He teaches English and creative writing at New York City College of Technology, and serves as Poetry Editor of 2 Bridges Review.
Nerve Chorus
by Willa Carroll
The Word Works, 2018
 Nerve Chorus sings out of wreckage. This first book dives deep into family, society, and self to interrogate the inequalities of gender, class, and race, along with brutalities of war, gun violence, and greed. Its revelations take nerve to reveal, from a young girl's survival of violation, to a father's fatal asbestos exposure.
"With rigor and dark wit, Carroll conjures the exhilarating terror of moving through one's life with nothing but 'flesh holding / back disaster."
—Tracy K. Smith 

The Arsonist
by Susan Sonde
Main Street Rag, 2019
"Arsonists are descended from dragons, and Susan Sonde is a poet with wings and teeth. She flies through centuries, blending a scriptural cadence with post-Modern shrieks. If Heaven and Hell need to have a hook-up before thinking of marriage, The Arsonist is that glorious and frightening, first date."
–Barrett Warner

The Silent B
by Hilary Sideris
Dos Madres Press, 2019
"The Silent B – twenty-nine short poems, each based upon a single word: dumb, fire, sack, mint, dole, bank, seam. Each a punch to the solar plexus. Each another breath knocked out of you. Will she remind you of Emily Dickinson? Probably. Of Kay Ryan? More than likely. Surely they are soul sisters for whom life is language and language life. But this is Hilary Sideris for whom no word is allowed to keep silent. For whom the word Praise must be shouted from the rooftops."
-J.R. Solonche